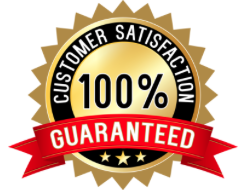 Headphones That Work As Hard As You Do!
Wireless Sport Headphones, provides you

with a quiet and comfortable listening experience. FittBudz

allow you to freely engage in various athletic activities while minimizing

the annoying effect contemporary headphone provide. These ear budz

offer you more detailed range of both high, mid, and low range

frequencies while providing noise isolation. Say goodbye to the

traditional wired workout way. Enjoy your handsfree music and phone
calls with
the Fitt Budz wireless ear budz. Tested in the
gym under various training
elements, Fitt Budz were designed to stay
in your ears even during the most
intense exercises.

• Quality build that guarantees longevity. Built with an alloy frame,
which allows these headphones to be super durable and strong.
• 57mm titanizing diaphragm ensures quicker transient response
to electrical signals and enhanced overall sound performance,
delivers dynamic sound, powerful extra bass.You can hear every beat every word.
• 3D sound effects will give you a lively and stirring experience, especially for movies.
• Condenser Microphone with a sensitivity of -42dB makes sure that you sound very
clear on phone calls.
• Padded with soft memory foam rich in protein to ensure long-wearing comfort.


Main Features:
Bluetooth sport headphones

Sweat-Proof

Rechargeable

Double earplugs design

Super Light weight wireless and portable headphones

In ear style, very convenient in the gym

Volume control and song switch function

Allows you to answer the call and listen to stereo music anytime and anywhere

Suitable for all Bluetooth enabled device
T3

Color

Black, Red,
White

Wearing type

Over-Ear




Song switching,
Multi connection
Function,
Noise Cancelling,
Microphone,
Voice control,
Bluetooth,


Answering phone